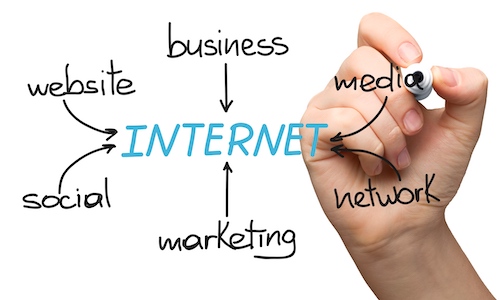 Is your business using email marketing or are you leaving that money on the table? Marketing 101 will teach you that it is much easier and much cheaper to sell to an existing customer than it is to sell to a new customer. Let's discuss some of the ways that email marketing can benefit your business and how you can implement email marketing into your strategy.
What is Email Marketing?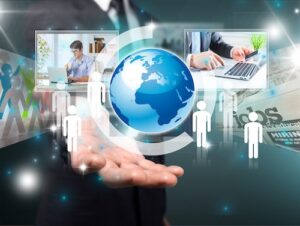 Email marketing is the process of collecting ones email address and following up with a series of emails designed to engage, enlighten and create a sense of community. It is responsible for a large portion of sales in businesses that use it correctly.
Here are the steps that you can use to implement an email marketing strategy for your business and begin to see positive results on your bottom line.
1 – Collect emails – There are many ways to collect emails from customers and potential customers. You should have a policy in place to collect the emails of every current customer that you have. You should also get permission to send them your newsletter.
The best way to collect emails from potential customers is to offer a "freebie" for signing up for your newsletter. This can be a PDF or a video offering to solve a particular problem in your industry. Think, "5 Tips to Increase Your Email Subscribers by 20%", something that is useful to your potential customer and will make them want more information from you. Keep in mind that the freebie has to be high quality or they are not going to want anything else from you.
You then create a form to capture the email and create a download page where they will be directed to download the freebie.
2 – Set up an autoresponder – The next step is to setup an autoresponder to store your data and send your emails at your preferred times and in your preferred sequence. There are many companies that do this. Some of the more popular are:
GetResponse
Mail Chimp
Constant Contact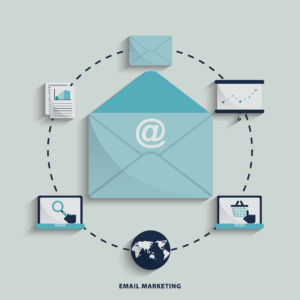 3 – Send emails – You should send an email immediately upon your customer subscribing that thanks them and directs them to the page to download the freebie. Next you should send an email within an hour that introduces your business, tells the subscriber what to expect from you, how to whitelist your email address and how to follow you on social media. After that you should send at least one email a week and more if you can. The idea is to stay in the forefront of your customers mind while sending them valuable content that they can use or enjoy. Here are the 3 types of emails that you should be sending:
Content Emails – These are your bread and butter. Content emails provide real value. They can be articles tips, etc.. You can send your reader to your blog or to other blogs. You can send them to videos and webinars, as long as the content provides real value.
Relationship Emails – It is extremely important to develop a relationship with your list. Try to involve them in your life or business. You can do this by giving them a glimpse into your life. Pictures of your family or pets are a great way to do this. Also sending them to your videos, so they can see the face behind the emails.
Think about it this way. Are you more likely to buy something if a friend recommends it or if a stranger recommends it? While you may not actually be friends, you can be perceived that way.
Promotional Emails – These are your sales emails. The important thing to remember about promotional emails is that they rarely work without a well planned strategy using the other two types of emails. No one wants to only receive sales emails in their inbox, but if they are mixed in with some quality content and relationship building emails, your subscriber will be much more likely to buy.
That is email marketing in a nutshell. If your business isn't using a email marketing strategy, you are leaving money on the table. Contact us at Built Green for help implementing an email strategy for your business.